PSI Magic
A downloadable RPG for Windows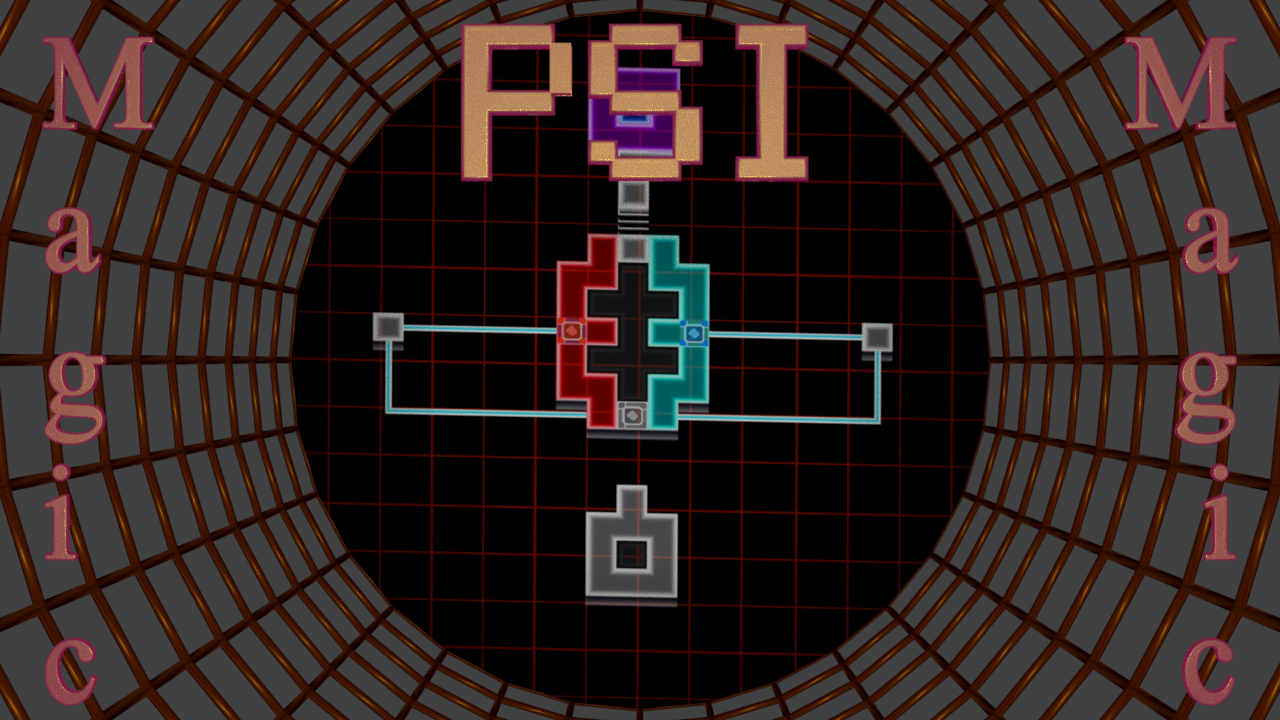 Synopsis
The battle between the Aurea and the Legion was never ending and lasted for several decades of centuries. Ten years ago, one of the Legion, a person named Damien, betrayed them to embark on a hopeful project to tame the Aurea and end the war. This resulted in the destruction of the world Pariah and the disturbance of the world of Espers and Magic.
Description
First thing's first, this game doesn't try to cheese the world size by using a world map, instead, the maps are connected to each other in a way you would expect it to be in an open world game.
The Game's combat is oriented towards turn based with a twist in that it uses CTB, which means that the turn order as seen in the top right screen changes based on AGI changes during combat or when a certain skill is used.
The game boasts over 100 different skills to allow for strategic planning during combat and synergizing between team members.
Enemies do not become obsolete with level in this game as you progress. Instead, they retain a certain level of difficulty and even may use new skills.
Numerous custom unique tracks are available in the game which have not been heard elsewhere.
Features
Custom made music not present in any other game!
https://soundcloud.com/sol-wern/sets/psi-magic

Explore an open world game filled with detailed maps.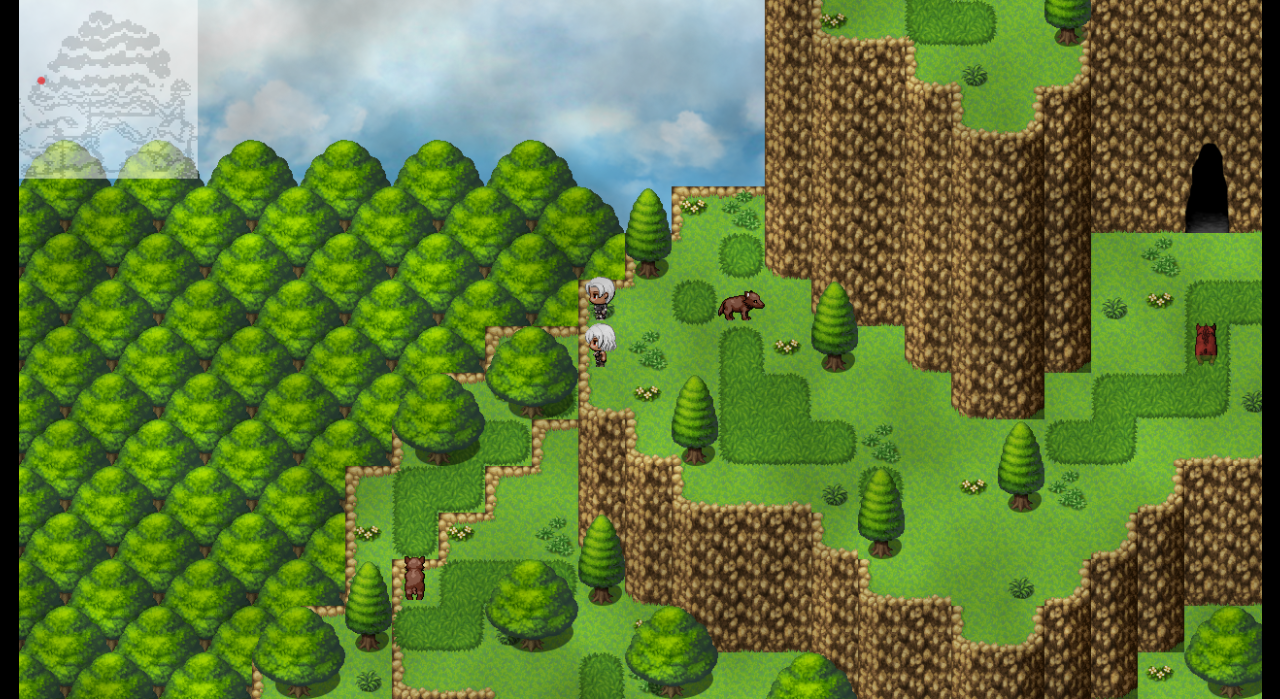 Active turn based combat system where timed use of skills can affect how you or the enemy gets a turn and battle positions. Using over 100 skills in the game, each with their own sequence, combat remains fresh throughout the game. Especially as enemies do not become obsolete as your team level changes.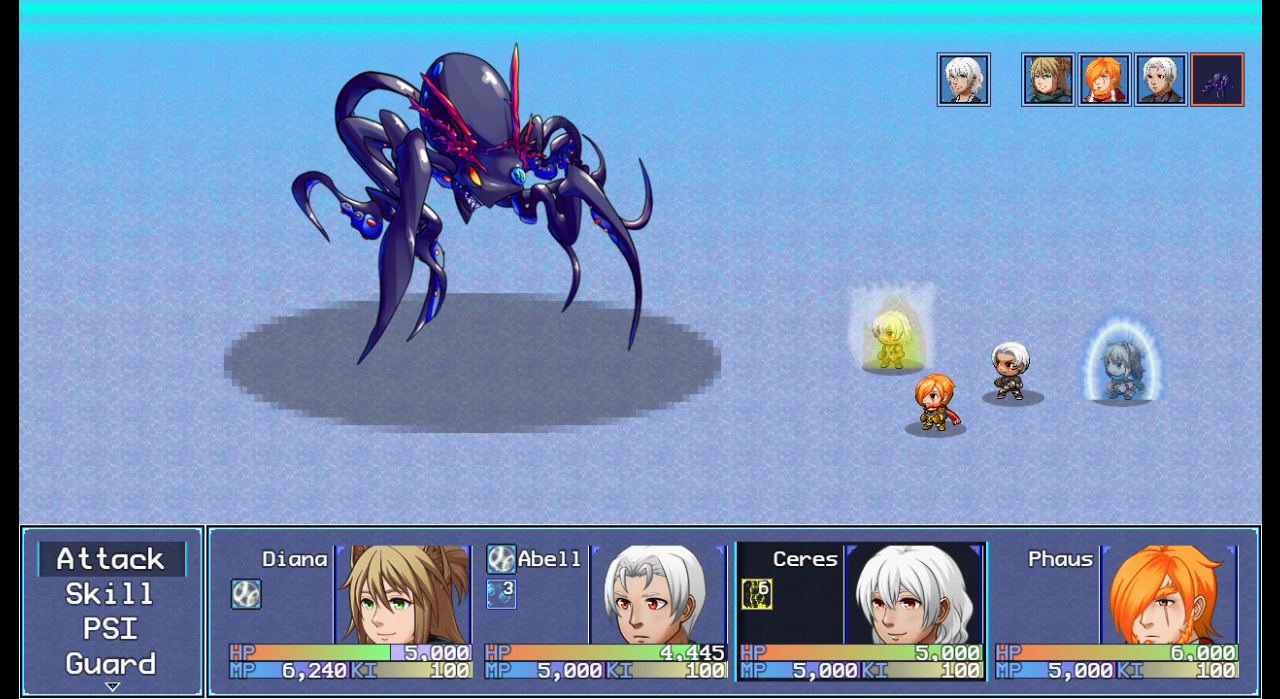 Take requests from the mercenary outpost to gain guild points which you can use to exchange for power up items.
Craft items and weapons to aid on your adventure.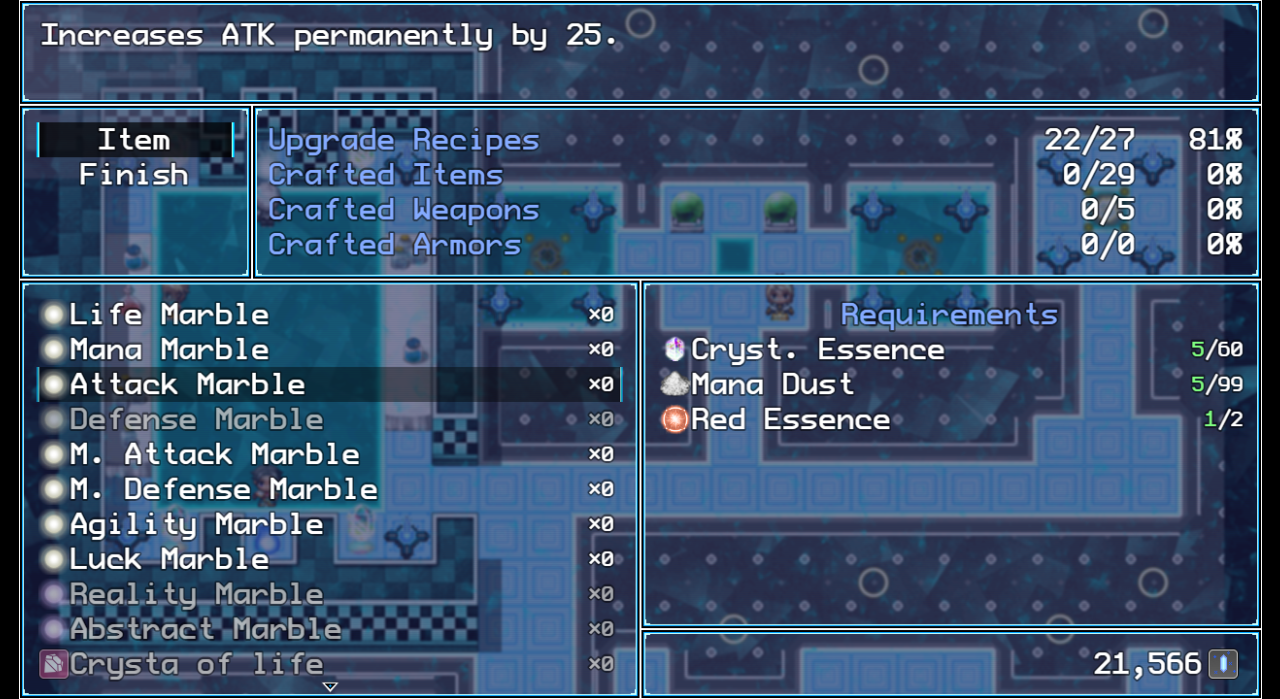 Fight against bosses that utilize unique skills which could even change the battle field!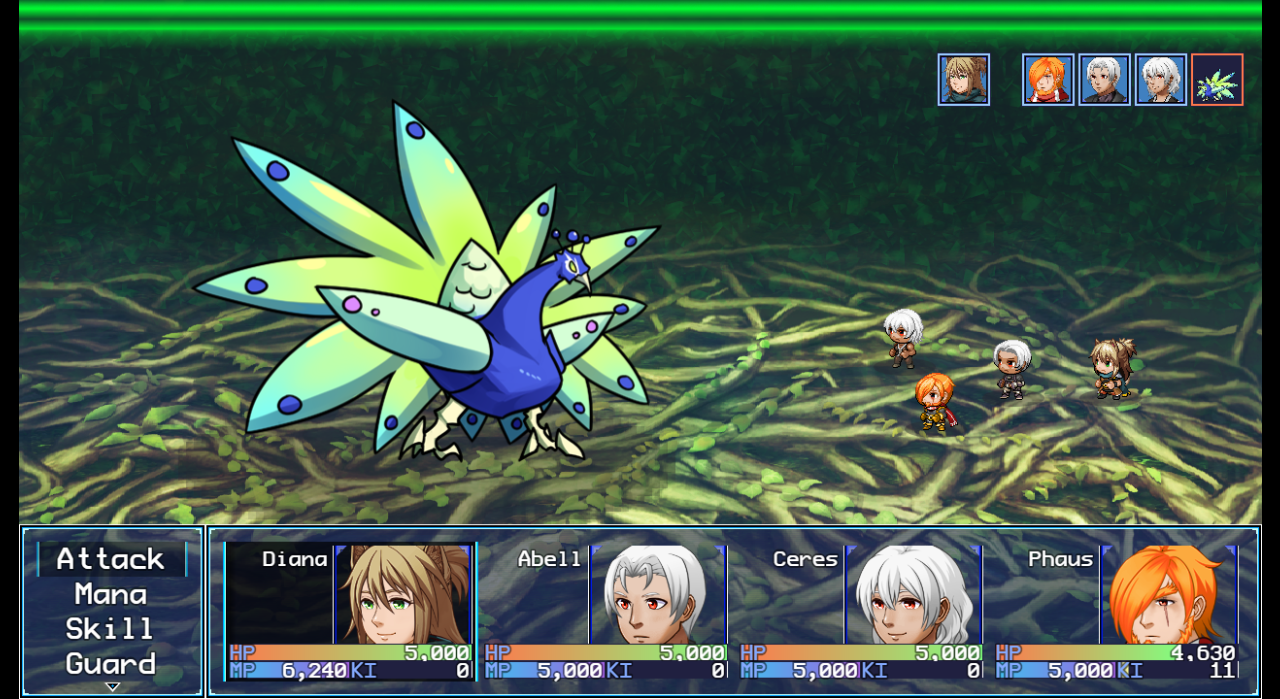 Purchase
In order to download this RPG you must purchase it at or above the minimum price of $2 USD. You will get access to the following files:
PSI_Magic_Music.rar
61 MB
Download demo